Zimmfor Training Programs
We focus on delivering training that best fits client needs, helping keep costs down and business moving forward.
Zimmfor staff have specialized training, knowledge and experience that allow us to provide resource sector training in a number of areas. Our staff are mobile and equipped to deliver training on-site (e.g., remote camps, industrial sites, corporate office, outsourced facilities, etc). We understand that time is money, and work to ensure that training is delivered in the most effective and efficient way possible. We deliver and coordinate training related to environmental, health & safety and chain of custody management systems.

E-learning options are available for specific courses. Customized courses are also offered, contact us to learn more.
Resource Sector Training: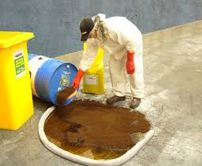 Spill Response Training
Basic spill response training for land and marine based operations. Online E-leaning available.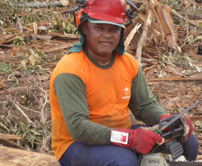 Systems + Procedures
Worker training of task specific safety, environmental and chain of custody procedures.
WHMIS + TDG Training
Certified WHMIS and Transportation of Dangerous Goods training (e.g., fuel, explosives.)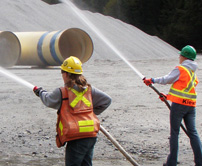 Wildfire Safety and Suppression
WorkSafe BC approved, S100 and equivalent, S10A refresher training.